QUALITY ∙ POLICIES ∙ GOVERNMENT
QUALITY & Business Acumen
AS9100/ISO9001
TECMA's business acumen is guided by the AS9100 Quality Management System to assure that top quality products are delivered on time
CAPABILITIES STATEMENT
For a one page statement of our core competencies and quality certifications, click below  
ITAR COMPLIANCE
TECMA is fully compliant with all applicable US export control laws and regulations. TECMA's management approved operating procedure is designed to protect customer hardware and product information. This procedure insures compliance with the International Traffic in Arms Regulations and Export Administration Regulations laws. TECMA is registered with DDTC. A copy of certification letter available upon request
TERMS & CONDITIONS
Our Quality Assurance terms and conditions are provided by clicking below
AS9100/ISO90012
TECMA's business acumen is guided by the AS9100 Quality Management System to assure that top quality products are delivered on time
CAPABILITIES STATEMENT
For a one page statement of our core competencies and quality certifications, click below
ITAR COMPLIANCE
TECMA is fully compliant with all applicable US export control laws and regulations. TECMA's management approved operating procedure is designed to protect customer hardware and product information. This procedure insures compliance with the International Traffic in Arms Regulations and Export Administration Regulations laws. TECMA is registered with DDTC. A copy of certification letter available upon request
TERMS & CONDITIONS
Our Quality Assurance terms and conditions are provided by clicking below
Quality Assurance & Inspection
TECMA is known for CONSISTENT and RELIABLE performance; it makes us predictable. Our customers serve vital and demanding aerospace and defense markets that must be error free and be highly reliable; our Quality Management Systems are committed to continuous improvements and designed to deliver 100% quality products to our customers 100% on time. The result is total customer satisfaction.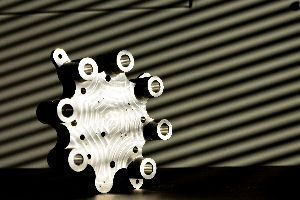 Delivery Rating
TECMA's Quality Rating has averaged 98% since the 1960's; it is what separates TECMA from all other machine shops.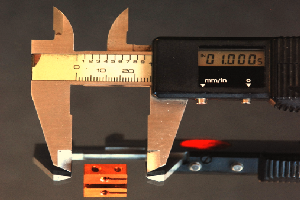 Quality Rating
TECMA's Quality Rating has averaged 98% since the 1960's; it is what separates TECMA from all other machine shops.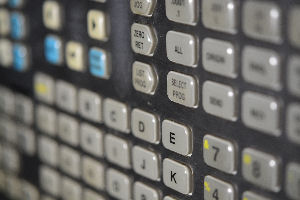 CYBERSECURITY
To complete our business acumen, Tecma is DFARS Safeguarded. Safeguarding our customer' information and reducing risk is a key component of our company-wide Quality Assurance plan.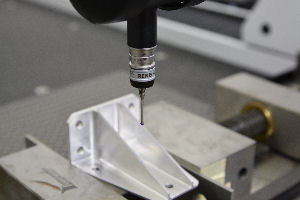 INSPECTION
From in-process to final inspection, Tecma uses state of the art equipment matched with the latest software and inspector experience to confirm tolerances and requirements are in strict conformance.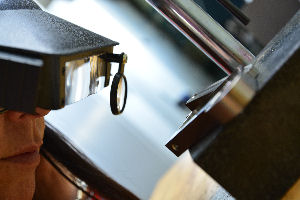 FOD PROGRAM
Preventing FOD (Foreign Object Debris/Damage) and safeguarding products are important responsibilities taken seriously by all employees and management at TECMA.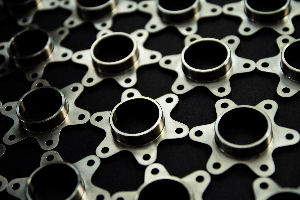 TEMP CONTROL
TECMA's Quality inspection room is temperature controlled to create a fluctuation-free precision-controlled environment for optimal dimensional accuracy.
Federal/State Certs & Registrations
DUNS Number 009187436
CAGE Code 7B079
SAM Registered
HUBZone Certified – Certification 52068
WOSB, Self-Certified
ITAR Compliant; DDTC Registered
WBE Certified – 17001326
California Small Business – Certification ID 2001152
ISO 9001:2015 Registered by NSF–ISR
AS9100D:2016 Registered by NSF–ISR
Primary Naics Codes
332710 Machine Shops

332312 Fabricated Structural Metal Manufacturing*

332510 Hardware Manufacturing*

332721 Precision Turned Product Manufacturing
*Designated WOSB
Secondary Naics codes
332911 Industrial Valve Manufacturing*

332912 Fluid Power Valve and Hose Fitting Manufacturing*

332919 Other Metal Valve and Pipe Fitting Manufacturing*

332994 Small Arms, Ordnance and Ordnance Accessories Manufacturing*

332996 Fabricated Pipe and Pipe Fitting Manufacturing*

332999 All Other Miscellaneous Fabricated Metal Product Manufacturing

333132 Oil and Gas Field Machinery and Equipment Manufacturing*

333514 Special Die and Tool, Die Set, Jig and Fixture Manufacturing*

334511 Spacecraft and Subsystems and Assemblies

336411 Aircraft Manufacturing

336412 Aircraft Engine and Engine Parts Manufacturing

336413 Other Aircraft Part and Auxiliary Equipment Manufacturing

336414 Guided Missile and Space Vehicle Manufacturing

336415 Guided Missile and Space Vehicle Propulsion Unit and Propulsion Unit Parts Manufacturing

336419 Other Guided Missile and Space Vehicle Parts and Auxiliary Equipment Manufacturing

336992 Military Armored Vehicle, Tank and Tank Component Manufacturing

336999 All Other Transportation Equipment Manufacturing*
*Designated WOSB
Human Trafficing
In alignment with the California Transparency in Supply Chains Act of 2010, TECMA Company is committed to the eradication of slavery and human trafficking and promoting the protection of human rights wherever we do business. We expect our employees, suppliers and business partners to be committed to ethical behavior and comply with all applicable laws and regulations. This includes having policies that focus on eradication of human trafficking, prevention of the use of Child Labor; and the promotion of fair labor practices. To facilitate this expectation, TECMA Company will ask its suppliers to certify that their company is in compliance with all relevant slavery and human trafficking laws in the countries in which they are doing business.
Conflict Minerals
TECMA is concerned that the trade of conflict minerals mined in the Democratic Republic of the Congo (DRC) may be supporting human rights atrocities in the region. These minerals and their refined metals—tantalum, tin, tungsten and gold (3TG)—are widely used in the end markets in the Aerospace industry. As a result, TECMA supports the actions of governments and organizations efforts to minimize risk and promote the sourcing of conflict-free minerals. In accordance with SEC Final Rule regarding sourcing conflict minerals under Section 1502 of the Dodd-Frank Wall Street Reform and Consumer Protection Act, TECMA is committed to sourcing materials from companies that share the values around human rights, ethics, and environmental responsibility.
As such, TECMA requires all material purchases to include material certifications back to the mineral levels and will review certifications to ensure that any Tantalum, Tin, Tungsten, or Gold (3TG) materials originate outside of the DRC.
Counterfeit Parts
TECMA has established and maintain controls which seek to prevent the purchase and delivery of Suspect and Counterfeit Parts to its customers. TECMA only purchases products to be delivered to its customers directly from the Original Component Manufacturer (OCM), Original Equipment Manufacturer (OEM) or through an OCM/OEM authorized distributor chain. TECMA agrees to support its customers in GIDEP compliance efforts.